Skip to content

Original Photography and Photographic History
Celebrating International Stereoscopy Day 21st June 2022
I'm delighted to be joining in the fun of this years International Stereoscopy Day!
International Stereoscopy Day celebrates across the world the anniversary of the day in 1838 when Sir Charles Wheatstone officially presented his stereoscope to the Royal Society of London and demonstrated his theory of binocular vision. Learn more about the events of the day at www.stereoscopyday.com #StereoscopyDay
On a Hill Road – International Stereoscopy Day Special Offer!
Get a 20% discount on "On a Hill Road" at my Etsy Store with the voucher STEREODAY2022 the voucher is is only valid between the 21st and 27th June so don't miss out on this chance to get your hands on a copy. The book includes 150 wonderful stereo 3D images of Scotland by Andrew Guthrie Milne and includes a 3D viewer. Learn more about Andrew Milne and On a Hill Road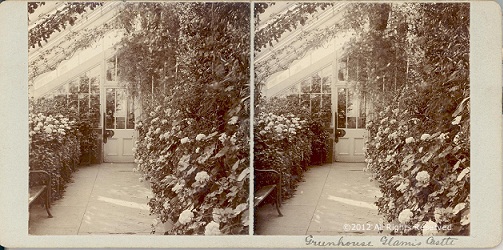 Try making stereopairs yourself
Why not try stereo photography for yourself? its really easy and fun to make stereo images with you phone using the 3D Steroid Pro App. This is a simple Android phone program for making sequential stereo images. Once you've taken the images the program offers many ways to format your image for viewing. Stereos can be free-viewed on your phone or with a 3D view like the LSC Owl.
Here is a parallel viewing image I made recently this way.
Sputnik Stereo Camera
I have also recently been taking 3D images with a Sputnik 3D camera which takes 6 stereo pairs on a 120 film. When I first bought the camera it wasn't working well with lazy shutters. I have stripped and cleaned both shutters and the now fire nicely in unison.
Here is an example from the Sputnik of an interesting memorial in the the village of Aldbourne.
Rover was a brown and white spaniel owned by Harry Liddiard who lived in the corn Stores, the building which later became Raffles Restaurant and is now Nos 1 & la The Green, adjacent to The Crown. Rover was a loveable character and Harry used this to the great benefit of the community. Between 1924 and 1933. Learn more about the story of Rover the Fundraising Dog.
Desperately seeking E T Brooks (or any Newbury Stereocards)
I am currently writing a new book to be published in the Autumn focussing on Newbury in Berkshire as seen through Victorian and Edwardian stereoviews. If you have any ET Brooks stereoviews or any stereo views of Newbury and its surrounding villages such as Highclere, I would love to hear from you. Please contact me by direct message on Instagram or twitter or via the contact form on this website. Your help would be greatly appreciated and if I can use your image I'll give you a free copy of the book!